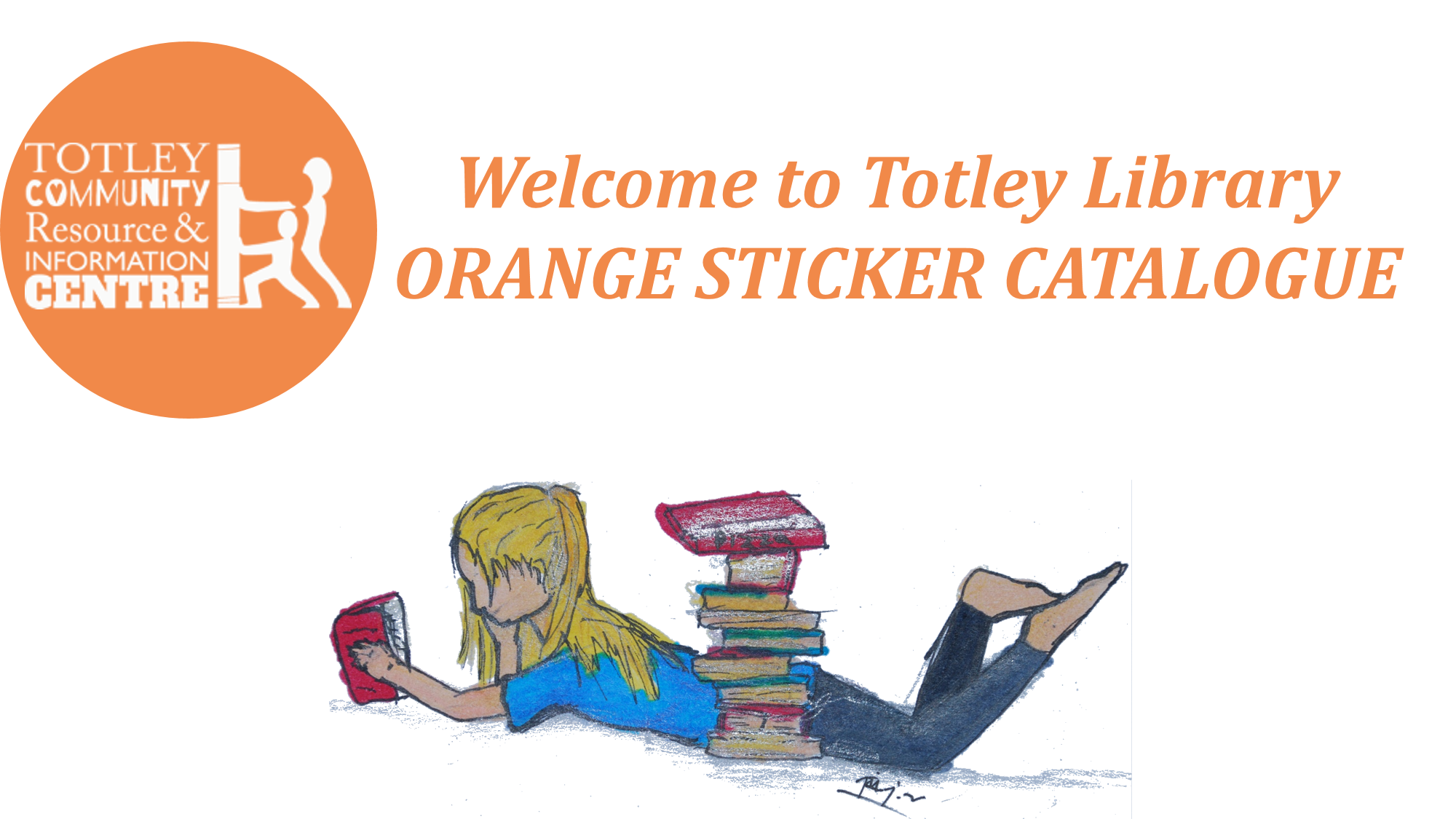 ---
Using the search box above you can search our Orange Sticker catalogue by author or title. You can see what books we have and whether they are currently available.

By clicking on 'advanced search' you can search the catalogue by genre.

Take a look at our latest additions.
New in Adult Books
New in Young Adult Books
New in Children's Books

New Large Print Books
New Dyslexia Friendly Books

To reserve an Orange Sticker book email us at totleylibrary@gmail.com
or phone 0114 236 3971.